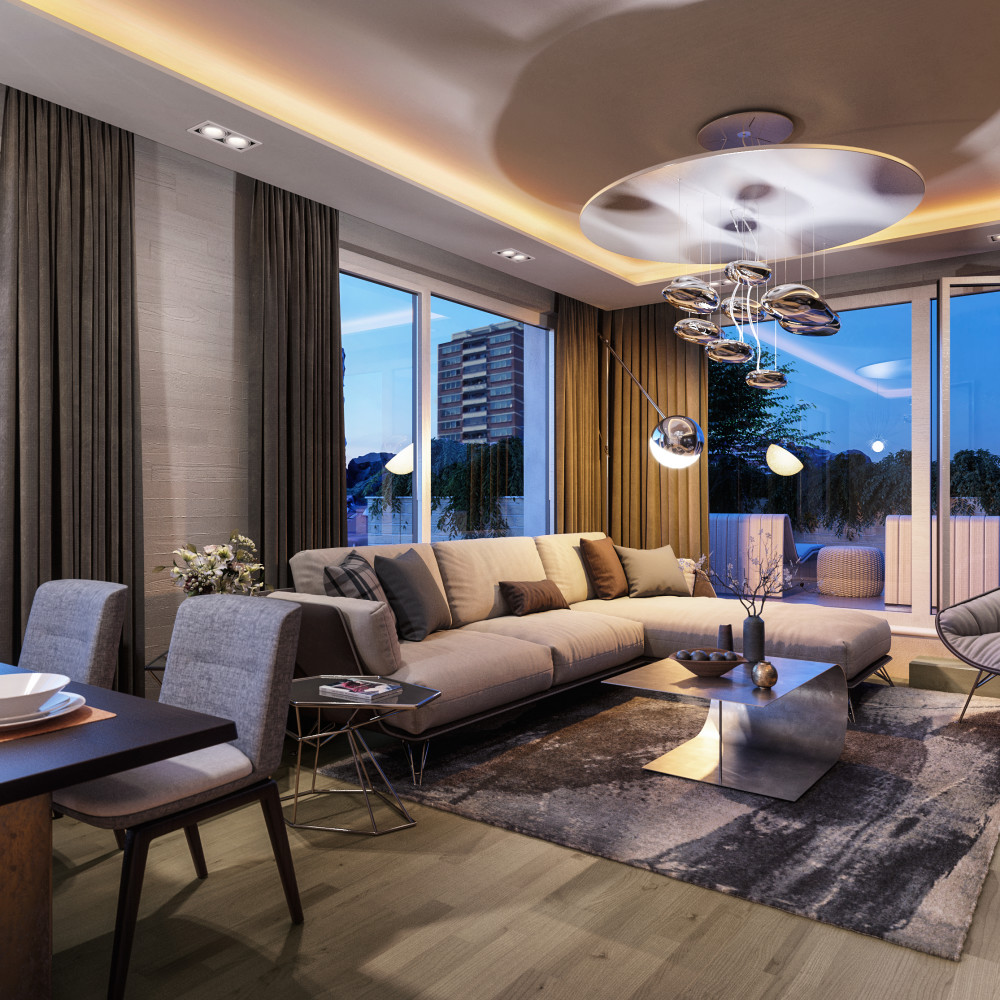 Standards
Our housing concept SKY HOUSE always offers high quality performance using above-standard materials, floor covering, ceramics, sanitary equipment and furnishings. As an inseparable part of this higher standard, we consider its ventilation system and air recuperation of your residential space. This enables ventilation in the residential rooms without the need to open windows, which prevents undesirable heat loss and preserves soundproofing in the interior.

This results in saving energy when heating, which will be reflected in the lower costs of heating. Thanks to other parameters of the house´s cover, the housing will reach high standard of cost efficiency, which classifies the house for the grade B – a very economical building.

Standard apartment´s equipment contains entrance door in a safety class 3, inner veneered door Sapeli with magnetic locks in above-standard height of 210 cm, high-quality large-scale Italian facing and paving originating from workshops of the Marazzi Group, sanitary ceramics from the renowned company Villeroy Boch, enamel bathtubs by Kaldewei, and design taps by Vitra.

Selected standard of fittings does not only bring higher technical comfort level, but also high-quality processing and high quality of used materials and equipment. In our concept, it is also an aesthetically added value, which in our project is a prerequisite for your comfortable and pleasant home close to your heart.